Our objective is to match mentors or mentees with the best possible partner to create a meaningful relationship that assists mentees to achieve their goals. By doing this, we help to create confident and successful people, transform the economy, grow employment and build relationships of trust across society. In turn, this can ensure a sustainable future for all South Africans.
To achieve that, we have put in place the following model: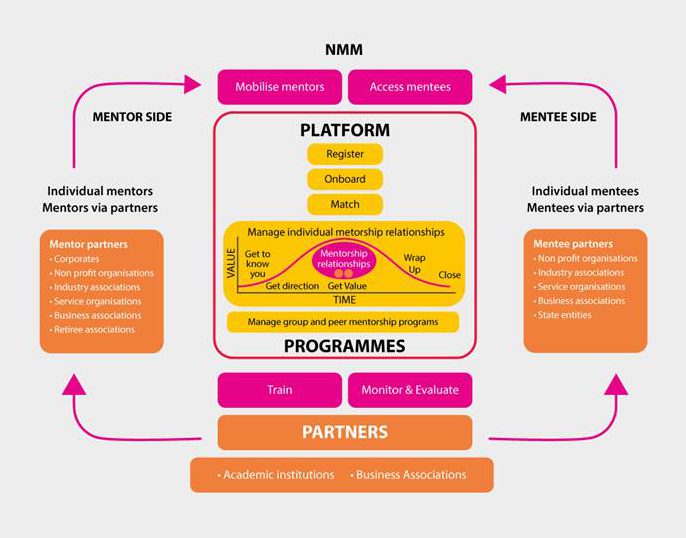 Our Everwise mentorship platform is a central pillar of our programme. This is where mentors and mentees register and receive onboarding information. Once this is done, we match you with a relevant partner and support your ongoing relationship.
Our partners form the second pillar of our programme and include large and small corporate and social impact organisations and individuals. They help us access and support mentors and mentees and create successful mentorship relationships.
Our final pillar is made up of programmes that have specific focus areas such as entrepreneurs, women, unemployed youth and students across different industries, geographies and sectors.